Protect Your Home from Pests
Rated #1
Pest Control Company in Myrtle Beach, SC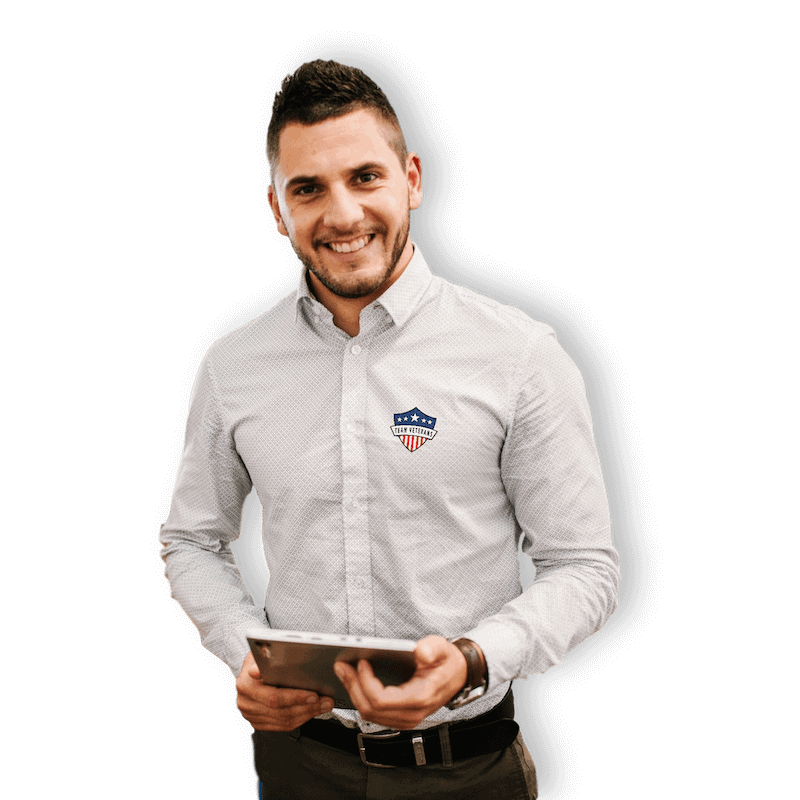 Team Veterans – Pest Control, specializes in the prevention of infestations by insects; including but not limited to bees, ants, fleas, cockroaches, termites and many more. We offer monthly and quarterly service intervals to meet your needs, with no long-term contracts. Voted #1 Exterminator by SC Women's Magazine.
Termites are a constant threat to your home and cost Americans more than $5 billion in damage each year, which most insurance plans don't cover. You can protect your home by eliminating moisture problems and removing food sources. Call our pest control experts and we'll drop by your home as soon as possible.
Team Veterans, LLC's pest exterminators protect  homes from unwanted pests.
Whether you need us to inspect your property or get rid of a current infestation, our team is up for any task.
We offer thefollowing services:
If you're looking for fast and immediate control of all your pest control problems, you've come to the right place.

Don't see roaches inside your home? Good! 
Finding roach nests outside your home is a quick and straightforward preventative process. We look for the telltale signs, and they lead us right to where the infestation is, before they can make their way inside.

A flea infestation can quickly escalate from an uncomfortable inconvenience, to a real issue.
Just 20 fleas in your home or on your pet can produce over 2,000 eggs in one week.
Don't put off treatment.
call us today.

Here in South Carolina, mosquitos can be a daily concern. They are more than just a nuisance though. They can make heading outside a risk. Did you know they can lay up to 3,000 eggs in just a couple weeks? 
Ants are common in Myrtle Beach, South Carolina, and they could be a hassle to get rid of for many homeowners. No worries, though; we're here to help!
While most spiders aren't venomous, Brown Recluse and Black Widow spiders can be a problem in South Carolina.  Discovering them in your home is unsettling, to say the least. 

Although tiny insects, a large colony of termites can consume over 100 pounds of wood each year. This can cost homeowners thousands in repairs if left unaddressed.
Protect Your Home from Pests
Request an estimate or give us a call.
We'll send our pest control experts right away.

Customer service Is great, keeping in touch via email, phone & text. The prices are the most affordable I have seen for this area. The team is friendly, on time and take the time to educate you. Always nice to learn something new. They come back for free because I saw one bug. I like that they send reminders for the appointment and call ahead of time that they are on the way. Awesome local community oriented small business!!!
#1 Rated Pest Control Company in Myrtle Beach and Charleston, South Carolina
Team Veterans Pest Control is located on 4108 Carolina Commercial Drive Unit 2, Myrtle Beach, South Carolina. From Myrtle Beach International Airport (MYR) head north on Jetport Rd and use the middle lane to stay on Jetport Rd. Then keep left to stay on Jetport Rd and keep right to stay on Jetport Rd. Next, use any lane to turn left onto Harrelson Blvd and turn right to merge onto US-17 N/US Highway 17 Bypass S toward N. Myrtle Beach. After that, use the right lane to merge onto US-501 N via the ramp to Conway and turn right onto Carolina Forest Blvd. At this point, turn left toward Renee Dr and turn right onto Renee Dr. At 341 ft, turn left onto Carolina Commercial Dr and turn left. Finally, turn right and Team Veterans Pest Control will be on your left.

We're open 8AM to 6PM Monday – Saturday, Closed Sunday.

For additional questions you can call us at 843-353-1418 or you can find us on Yelp.
Team Veterans Pest Control is located on 11385 Classic Ct Unit 234, 29466, Mount Pleasant, South Carolina. From Charleston International Airport (CHS) Get on I-526 E then Head northeast on International Blvd toward Dreamliner Dr and Make a U-turn at Dreamliner Dr then Turn left to merge onto I-526 E toward Mt Pleasant after that Follow I-526 E to US-17 N/N Hwy 17 in Mount Pleasant. Take exit 29 from I-526 E then Merge onto I-526 E and Take exit 29 toward Georgetown then Continue on US-17 N/N Hwy 17. Drive to Hackberry Ave and Use the left 2 lanes to turn left onto US-17 N/N Hwy 17 (signs for Isle of Palms/Georgetown) then Pass by Mattress Firm Mt Pleasant (on the right in 1.3 mi) and Turn left onto Faison Rd then Turn right onto Park Ave Blvd and Turn left onto Lennox Dr then Continue onto Hackberry Ave and Destination will be on the right.

We're open 8AM to 6PM on Monday – Friday and we are closed on Saturday and Sunday.

For additional questions you can call us at 843-790-8820 or you can find us on Yelp.
Where is your home located?
Select your location and get an instant FREE estimate.