Protect Your Home from Pests
Summerville, SC Team Veterans Pest Control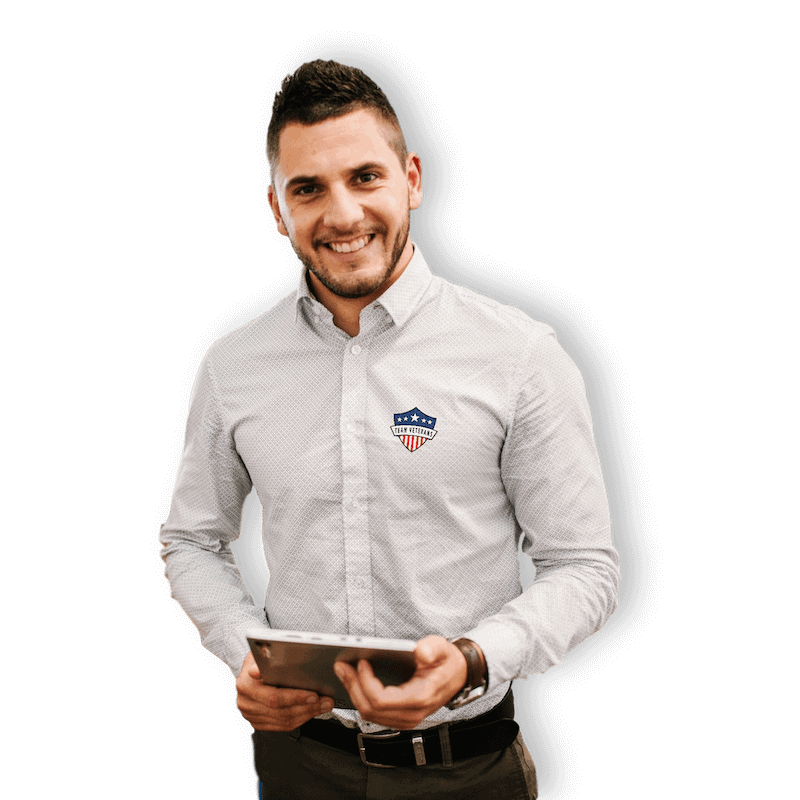 Team Veterans Pest Control is an excellent and experienced pest control service provider in Summerville, South Carolina. We offer top-notch pest control and inspection services to residents of Summerville, SC, and its surrounding areas.
At Team Veterans, we use effective and advanced pest control methods to solve all pest problems. Once hired, we will deal with all your pest problems and leave your homes, offices, and immediate surroundings pest-free.
When homes or offices get invaded by pests such as cockroaches, ants, mice, mosquitoes, termites, etc., it can lead to severe damages. Aside from the damages pests cause, their infestation can also lead to a health hazard.
At Team Veterans Pest Control, we aim to provide adequate and effective pest control solutions to home and business owners of Summerville, South Carolina, at an affordable price. We ensure to provide maximum value and satisfaction to our customers at all times.
Suppose you've tried different pest extermination methods, and none seems to work, then maybe it's time you reach out to us for help. You can do this by sending us an email or phoning us. We look forward to hearing from you.
If you're looking for fast and immediate control of all your pest control problems in Charleston, you've come to the right place.

Don't see roaches inside your home? Good! 
Finding roach nests outside your home is a quick and straightforward preventative process. We look for the telltale signs, and they lead us right to where the infestation is, before they can make their way inside.

A flea infestation can quickly escalate from an uncomfortable inconvenience, to a real issue.
Just 20 fleas in your home or on your pet can produce over 2,000 eggs in one week.
Don't put off treatment.
call us today.

Here in South Carolina, mosquitos can be a daily concern. They are more than just a nuisance though. They can make heading outside a risk. Did you know they can lay up to 3,000 eggs in just a couple weeks? 
Ants are common in  Charleston, South Carolina, and they could be a hassle to get rid of for many homeowners. No worries, though; we're here to help!
While most spiders aren't venomous, Brown Recluse and Black Widow spiders can be a problem in South Carolina.  Discovering them in your home is unsettling, to say the least. 

Although tiny insects, a large colony of termites can consume over 100 pounds of wood each year. This can cost homeowners thousands in repairs if left unaddressed.
Protect Your Home from Pests
Request an estimate or give us a call.
We'll send our pest control experts right away.
Top Rated Pest Control In Summerville, South Carolina
Team Veterans Pest Control is located at 4108 Carolina Commercial Drive Unit 2, Myrtle Beach, SC, 29579, United States. From Myrtle Beach International Airport (MYR) get on US-17 N/US Highway 17 Bypass S from Harrelson Blvd and take US-501 N to Carolina Forest Blvd in Carolina Forest. Next, continue on Carolina Forest Blvd to your destination and turn right onto Carolina Forest Blvd. Then, turn left toward Renee Dr and turn right onto Renee Dr. After then, turn left onto Carolina Commercial Dr and turn left. Finally, turn right Team Veterans Pest Control will be on your left.
We are open: Monday to Saturday 8 AM to 5 PM.
 
For additional questions, you can call us at (843) 353-1418 or find us at Yelp.